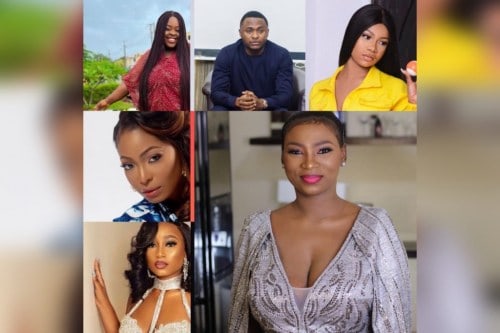 True True wahala no dey finish o!
Nigeria's self-acclaimed sex therapist Hauwa Saidu Mohammed, widely known as Jaruma has demanded a refund from every celebrity she has ever helped.
In a recent post via her insta-story, Jaruama made a long list of those she has given money to in the past, with the amounts boldly stated in front of their names.
The long list had names of celebrities like reality tv star, Tacha, Music executive, Ubi Franklin, comedian, Mr. Jollof, and a long list of other celebrities.
This comes following claims that the sex therapist has plans to run for Presidency. Jaruma laid emphasis on the fact that she has always been there for them, and now it's time for them to return the favor.
She wrote; Jaruma was there for u when u needed money. Jaruma was good to u. Jaruma helped u. Can u now do the same for Jaruma.
Please, I need u now pls return my N25o,000 Gtbank Hauwa Saidu Mohammed 0024612473.
See photos: