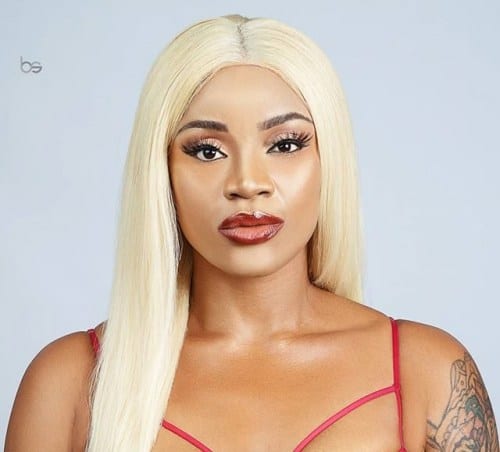 Nollywood actress, Uche Ogbodo has given an emotional account of her health, as she adds another year.
The actress took to her social media page, where she shared a rather lengthy message about how God spared her life to aye, adding that she never would have thought to see the year 2022.
It will be recalled that a couple of months back, Uche, after the birth of her child shared how God spared her while pregnant with the child.
She spoke about the difficulties she had experienced during pregnancy but had no idea where the streght to carry on came from.
I NEVER KNEW I WOULD SEE THIS YEAR ! But Mercy Says NO each time the Enemy rears up its Ugly head !
In the Theatre being delivered of my beautiful baby LUMINA ( Brighter Light ) I was So scared ?! Something didn't feel right , I continually felt something would go wrong! Maybe because I got so Many Death wishes from Trolls Online, my subconscious was already believing it might happen! ???.
But I pushed that fear to the back of my mind cos I wasn't gonna leave my new baby with my Young & Scared & Strong husband and go anywhere. God Bless him , he held my Hand all through the Surgery ??????.
Kept Saying I can Do it , I shall not Die , what God can not do does not exist!
After birthing my baby , the doctors discovered Complications , blood sacs in my stomach that's one of the complications that might cos bleeding after birth.
Thank God for My wonderful Doctor FATIMALI refused to stitch me back Up ! God used this wonderful Muslim Doctor to save my Life .
She discovered this problem and insisted it wasn't normal, that my stomach wasn't as it should be., if I had my baby else where maybe they would have stitched me up and discharged me then I will go home and develop Bigger complications and who knows ?????, But Mercy Said NO! My God was in the Theater that day ! my God who watches over me , the Holy Spirit came through for Me. My God who is able to do all things for me exceedingly according to his Wishes and Glory to meet a perfect and expectated end ..
See Post:
View this post on Instagram