Last Updated on Jul 27, 2022 | 00:47 by Tommy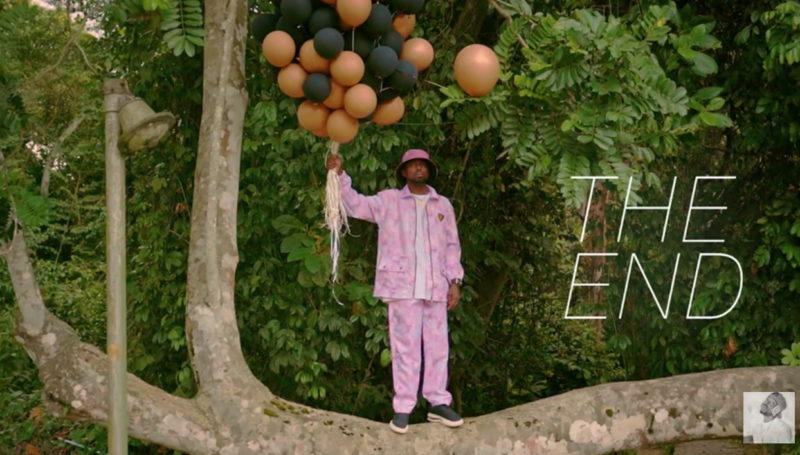 South South Dopest Rapper, Erigga drop some bars, hard lines on this new record titled "THE END".
Off his new EP 'Before The Chaos', Erigga release the track 'The End' as a lead single. This song comes with a visuals and it's a motivational one for every youth on the street and in the hustle game.
While dishing out THE END Erigga paperboi shared;
"THIS' JUST A SIMPLE REMINDER SAY AWARD OR NO AWARD THE MUSIC FULL THE BODY NA JUST TIME E GO TAKE"…
Listen and Enjoy!!!
[youtube]https://youtu.be/w8DTEJVQPa4[/youtube]
DOWNLOAD MP3 (AUDIO HERE)
LYRICS
Omo! (who dey with my lighter abeg)
before the album come manage this one oo
(this igbo strong oo)
Abeg Omo i try mehn
The time now na 2am mehn i suppose sleep
Things full my head, my wife dey bed
Oya! Ajuwe wan talk Media shut up
The line when I draw nobody fit clean am lock up
Weytin dey sup na too much cocaina
We no be blood naw this guy Na Ribena
The loyal of a broke man fit full four cup
Give them garri keep watch if dem no still fuck up
Small cigar money enter you Benson switch
Dey chichi people help you when you no get shit
Wizzy really talk am no dey give man pass
Weyrin e deserved Ungrateful na e full here pass
No need to hug me Okon shake hand make you go
We no dey Quarrel the prayer na make we blow
Some time e no bad if you remind your self
Say you be king no be only you crown your self
Nobody know them before Na you put dem on
Me taroh shue oyote the game still On
Final Wiesel never blow the game still on
Na you go loose gad drop pad your game still on
Young kings secure bag the game still On
Who no loyal go riaja Ekume me ta Ro shew
Verse 2 suppose be about Ikebe
Or girl when dey give me big head Oziegbe
But no I like give una gbe Gbe gbe
Make una know this industry don buy gbege
Walls no be human being but them get ear
Before you spoil me give person observe am Well
E fit go be my OG you know say Lekki small
Waytin them talk for Chevron we hear am for phase 1
Can you imagine Okro wan pass grow owner
No need for cutlass Na hand take dey cut una
Life Na Bitch see the way dem dey fuck una
Money don finish see the way dem luck up una
Kan Block una we dey hear how much them chop una
Una hand dey hot why media no go rush una
The biggest scam Na Top 10 street dey watch una
We know who suppose dey there make dem knock una
All this things them dey do dem me too
But I blow different between me and you
We no be mate the opposite of Old you New
Na soap them give you take baff you know weytin we chew
Career when die God raise like Lazarus
If no be social media dem for don cancel us
I dey my backyard spot dey smoke my long Kleff
I busy pass Ashawo curtain talk to don Kess
Nolimit quench the beat I wan make dem hear me well
Wear your face mask nowadays yeye dey smell
To all my real Gees when be say see money
Put your hands for your chest repeat after me
Who get pass me no be business
I no wish you bad Jehovah Na my witness
I Dey awake Na God dey watch my tower
Fuck with the bag, Na open magazine towa
See If media tell you say I bad Na lie I wicked
Dem say na small Craze, Na lie I naked
For this industry we know who don touch money
Within ourselves so Aunty no dey form for me
California yourself which one you dey Philadelphia
Na all of us na ehm Corona hold oo
The post Erigga – "The End" | Mp3 (Song) first appeared on tooXclusive.
source
https://tooxclusive.com/erigga-the-end-mp3-song/