Last Updated on Aug 28, 2022 | 01:52 by Tommy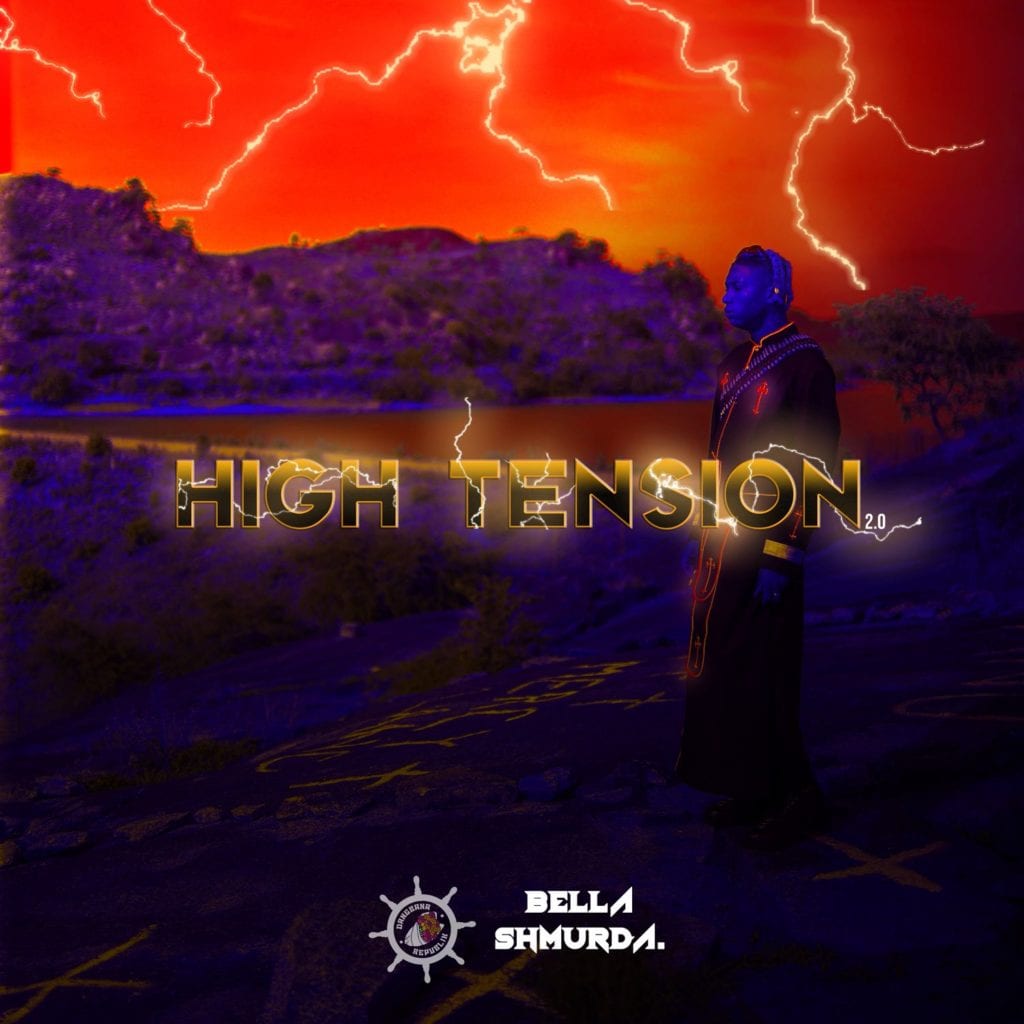 The Highly Anticipated EP from Bella Shmurda, "High Tension 2.0" is Finally Out!!!
With the success of his 2021 singles ('Rush', 'World' & 'Party Next Door'), Bella Shmurda premieres his brand new project title "High Tension 2.0". This body of work is the continuation of his debut 7 tracks EP – 'High Tension' released in 2020.
Born Akinbiyi Abiola Ahmed, Bella Shmurda has become one of Nigeria's most formidable vocalists. After rising to prominence back in 2019 following the release of "Vision 2020", a single which chronicled his time spent hustling on the streets of Lagos, the singer embarked on a peerless singles run which culminated in the release of his first EP, 2020's High Tension. Now, on the other side of a Headies Next Rated Award, the street poet continues to speak through music with a conscious message. "High Tension 2.0 is another dimension of Bella Shmurda," he tells Apple Music. "A new style, a new vibe, a new thing for my people. It's like lightning. You can't stop lightning from striking, and that's the way I'm coming. I'm coming to penetrate. I'm coming to cheer up my people. I'm coming to change people's minds, consciously." Here, he takes us through his sophomore 8 tracks EP, one track at a time.
Track 1. "Out There" (Intro)
"Where I come from, it's a different ball game entirely. 'Out There' is telling people, 'Man, I can be here doing some star boy thing, but I know it's crazy out there. I know how things are going. I know where it hurts, and how you guys are living. I understand it.' There are levels to this thing. If it gets bigger, you have to work harder to sustain it. If you get to some stage, if you see some things, you get inspired to be better. That thing goes to those who are on the streets too. They hustle the way they see things."
Track 2. "World"
"'World' is a very conscious sound which talks about a lot of things, touching different parts of life; this negative vibe and atmosphere in the world right now. I'm trying to inform my own people who don't know about this. This is what I really want to do with my music—I want to inform people. I want to get people connected. I actually have an alternative cut for this song, which is two different vibes, but the same song. It was so emotional and spiritual for me, because it's me going against the world. Over all the hurt, I'm still saying what I have to say. I'm still doing what I have to do."
Track 3. "Soldier Go"
"This is me telling a girl, 'If I go, I will come back. Soldier go, soldier come, but barracks is never empty.' To all my lovers out there, if I go, I'll always come back to them. No matter where I am in the world, no matter what I'm doing, I'll come back. They are my backbone. They are my home. Fancy Beatz produced this song. He is someone I've known for a long time now. It was a free thing, it was a good thing."
Track 4. "Far Away"
"'Far Away' is one of my favourite songs on the EP, in the sense that it's touching everywhere. Everywhere I really want to be, every cruise I really want to catch, is on that song. It's me expressing myself and telling a girl, 'I want the best from you. Feel free. Make me happy. Give me the best. Let me forget my sorrows. Take me away from home. Give me a different vibe. Give me a different feeling.'"
Track 5. "Lako"
"'Lako' is a street vibe. On this EP, I'm trying to balance the taste of everything. 'Lako' is a naughty song. I produced this song with Fancy Beatz too. I quoted the direction that I really wanted the beat to take people. Because the kind of person I am, I feel it's not really necessary to hide what is on your mind or to hide your ways. From this side, freedom of speech is not free, but I know it should be free. I'm just trying to be very, very straight with my emotions, with my feelings, and with my expression. 'Lako' is like, 'Babe, will you blow me?'"
Track 6. "Rush"
"'Rush' is a story about we, the youngins, right now. From where I come from, right now, everybody's like, they want to get it on time and they want to get it right. Most times, it's not like that. While you are pushing for these things, better things will come your way that will distract you. They say, 'I'm living a rush, because I'm moving fast.' Yes, the world is moving fast. It's not everybody that is living that rush. So that's the conscious song that is telling people, 'Man, yes, I'm doing my best, and I'm getting my thing right. Okay? Don't bring the negative vibes into my thing.' I worked on that song for over two weeks while recording, because I had to be sure of what I wanted to say. I had to be sure of where I'm going. I had to be sure of the kind of message I'm passing to the people. It's really a nice thing to work like that and take my time."
Track 7. "Party Next Door"
"'Party Next Door' came about like this: I had a party to go to, and along the road to the party, there's my friend's house. I got to this place and I met the producer and I met my friend. The producer was playing this very attractive beat and was like, 'Yo, I have a party next door, but I can't go. Do you guys have any options? If you don't have anywhere you want to go, you can stay with me and join me.' This is just a party vibe, to make the people happy. It's the time of our lives. There's no 'right time'. There's no 'best time' to do anything. Anything you want to do, make sure you do it and you don't postpone. Time flies, things happen, and some things can happen that will affect what you want to happen for yourself."
Track 8. "Champion" (Outro)
"Where I come from is a funny place. Me coming out of that place—it's like I'm blessed like a champion, because where I come from, a lot of people [pursue success in] music for a long time and they couldn't even see the light. I'm a champion in the sense that I could face the odds. I could hustle to where I am today. I'm a champion because I'm graced. This song is just majorly there to let people know, 'Like you, I tried. I really tried. I really did it. I made it.'"
Listen and Enjoy "High Tension 2.0" below
STREAM On Apple Music
The post [EP] Bella Shmurda – "High Tension 2.0" (Song) first appeared on tooXclusive.
source
https://tooxclusive.com/download-mp3/ep-bella-shmurda-high-tension-2-0-song/