Last Updated on Sep 21, 2022 | 00:25 by Tommy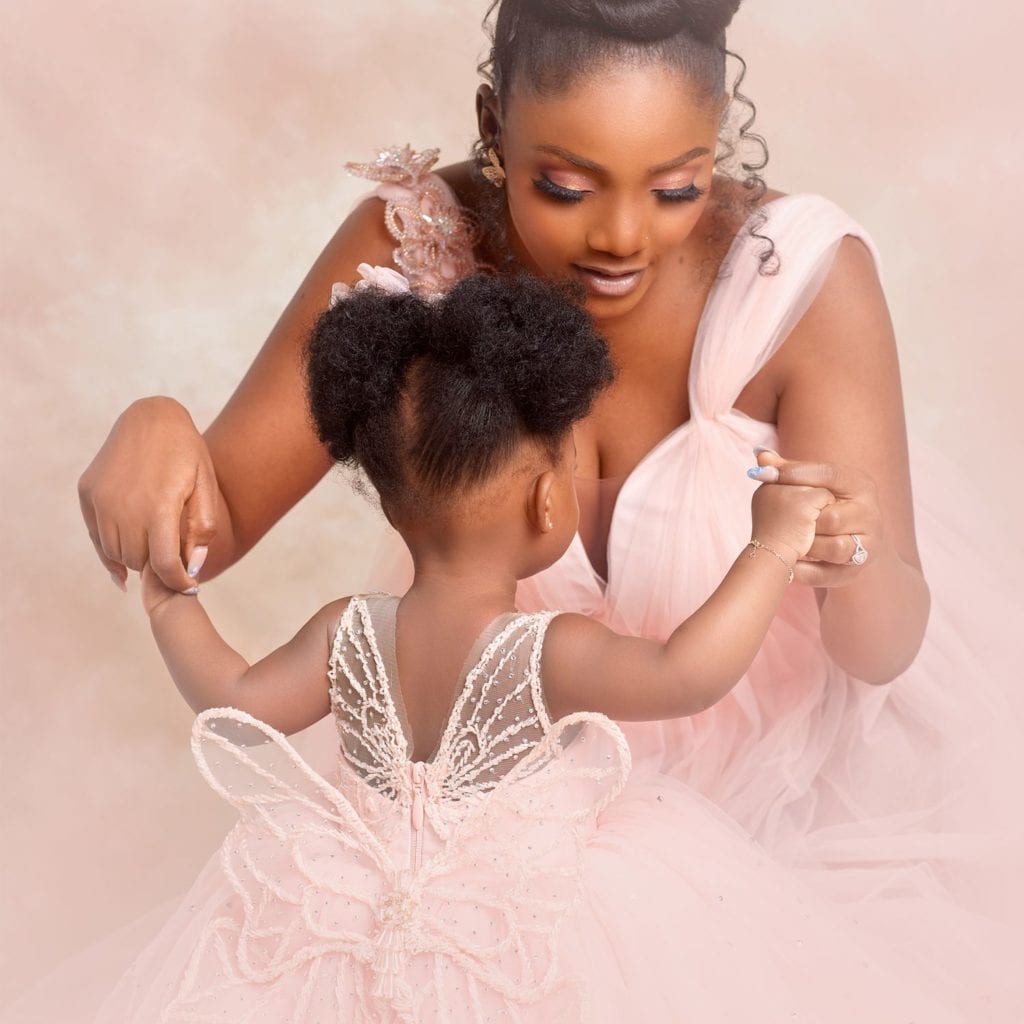 With Happy Birthday song still on music charts, Simi and Baby, Deja joins force once again for the French version of Duduke.
Nigerian singer, Simi has released Duduke (French) featuring Deja. This new version is coming in after the huge success of the 2020 Hit!
"Duduke" is a mid-tempo pop record blend with the Afro-life vibe. "Duduke" is the Yoruba word for heartbeat, and within the context of this song, it describes the sounds produced from her heartbeats while she longs for her lover. At the time of its release, It truly felt like a love song but little did we know that Simi's intentions were way deeper than a regular love song.
Lyrics like "I can not wait to see you, you are the treasure I've been waiting for " tells you a mother's love is the strongest, most unconditional, and purest love of all.
Its beautiful visuals made us understand the singer wasn't referring to her husband, Adekunle Gold but her unborn child. She wrote this as an expectant mother waiting for the birth of her child which is a wonderful one in a lifetime experience so every beat, lyric, and note was perfect. Simi made those who are yet to understand a mother's love get a grasp of what it means to love someone you haven't even seen yet.
To celebrate the video which has over 40 Million Youtube views, Simi shared;
"Throughout my career (so far), my life has been changed many times – but this song more than changed my life, it connected me to you in the most precious way possible.
So I want to say Thank You. For every time you have played it. Over and over and over again. So many people tell me "this is my baby's favourite song". So, Thank You to the little angels that sing "du du ke" along with me. Thank You to the moms and dads and aunties and uncles that press play on your behalf.
Deja hears this song from across the room and comes running running running (ok getting carried away lol). But she loves it, and for the record, this is the only song of mine that my mum has written down all of the lyrics to learn it. She and her grandbaby can't get enough. Thank You to both of them."
And Today June 17, 2021, surprises music fans with the French Version of her hit song 'Duduke' which has guest appearance of baby, Deja… Listen and Enjoy below
The post Simi x Deja – "Duduke" (French Version) | Mp3 (Song) first appeared on tooXclusive.
source
https://tooxclusive.com/download-mp3/simi-x-deja-duduke-french-version-mp3-song/