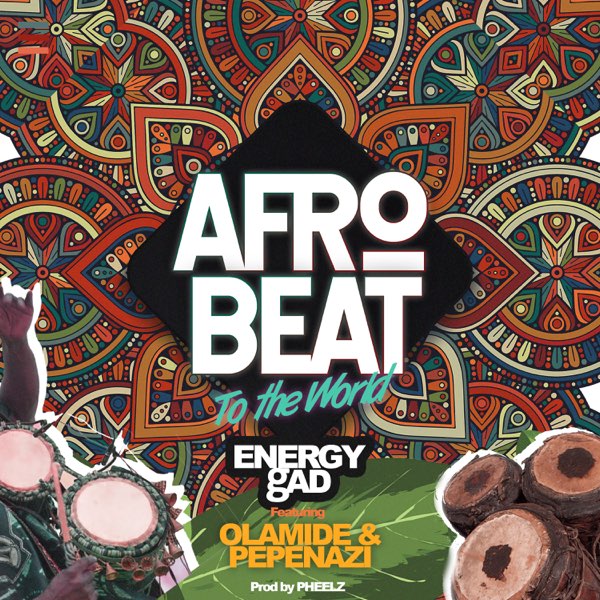 Listen to the smashing hit single by Energy gAD featuring Olamide baddo and Pepenazi, "AfroBeat To The World" off his upcoming EP.
Energy gAD host Olamide and Pepenazi on "AfroBeat To The World", this newly released gbedu produced by YBNL in house producer, Pheelz (Mr producer ,Rii) is banging, Heavy!!!. It would disturb the street and burst your speakers.
Dotun, a media mogul passionate about all things radio, media and entertainment. While working in various capacities and levels as a voice-over artist, disk jockey, sound engineer and entrepreneur, his versatility and creative genius has shone through and he has separated himself from the pack.
Oladotun's story will never have this chapter without his unending passion and perseverance. An On-Air-Personality from an average and religious family that fell in love with radio in his teenage years is the COOL FM icon and face of all things Radio media and Hype. Inducted to COOL FM as an Intern in 2004, Dotun (aka Do2dtun/The Energy gad) has become a household name.
Energy gAD new 2020 debut 'Afrobeat To The World' is a follow up to his 2019 joint with Vector 'EnergyGad'. This new entry would make you Gbese, Gbeku, Azonto and Shaku at first listening, it's a infectious, A sure Banger!!! Enjoy below
A Brief Career history:
As a Dancer, he shared a stage with Nonso Asobe's (a.k.a. Don Flexxx) and eventually featured in D'banj's smashing hit, Why Me video. Moving on from dancing as Broadcasting became more prominent on his schedule, Oladotun started hosting shows on Cool FM in 2008. Some of his famous shows include the Sleep Talk, The Sunday Afternoon Show, Midday Oasis, The Greatest Countdown on Earth, Curious Case with Martell, Superstar Wednesday Office Concert, Friday Party Club Mix, Chevrolet Football Fan time and many more.
Do2Dtun is devoted to his craft which has earned him accolades in the areas of voice-over artistry and as a hype man. His voice which can be easily recognized on any audio platform is of a subtle texture yet very energetic. Oladotun has been a hype force on the continent for the best part of a decade and more. His attention to the details of his brand has got him features on the best shows and concerts of the continent. His hosting style is known for its unrivaled confidence, witty content, killer dance moves and relentless energy.
The post Energy Gad x Olamide x Pepenazi – "Afrobeat To The World" (Song) appeared first on tooXclusive.
source
https://tooxclusive.com/download-music/energy-gad-x-olamide-x-pepenazi-afrobeat-to-the-world-song/