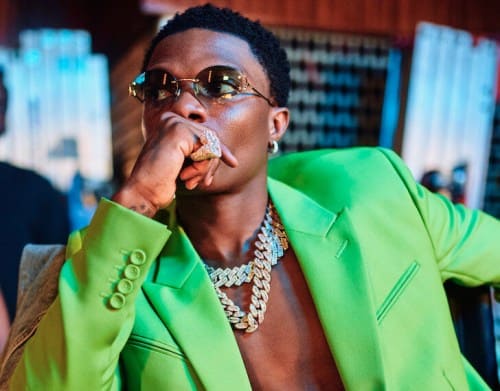 Ayodeji Ibrahim Balogun was born on the 16th of July, 1990, he is a Nigerian singer record producer, and songwriter. He began recording at the tender age of 11, and released a collaborative album with his group then, tagged the Glorious five. He shot to prominence in the year 2011 after the release of his debut album, Superstar – a 17-track body of work. This was while he was under EME, a record label owned by Nigerian singer, Banky W. Wizkid is a multi-award-winning act, that is not only recognized in Nigeria but globally. He is also the founder of Starboy Music.
Machala has a wide range of international recognition. Wizkid has graced the biggest stages around the world and recently became the first Nigerian musician with a Diamond certification in the United States, after his collaboration with Canadian rapper, Drake sold 10 million units. He is also the only African artist with Platinum Diamond-certified songs in the US, UK, Canada, and France.
The singer has one of the most loyal fans within and outside the shores of Africa as far as music is concerned and they are called the Wizkid FC. As far as music and personality go, he can do no wrong in their eyes. He is currently ranked as one of the top 3 musicians in the Nigerian music industry, for a musician operating in the social media era, and after 6 studio albums, he is doing exceedingly well.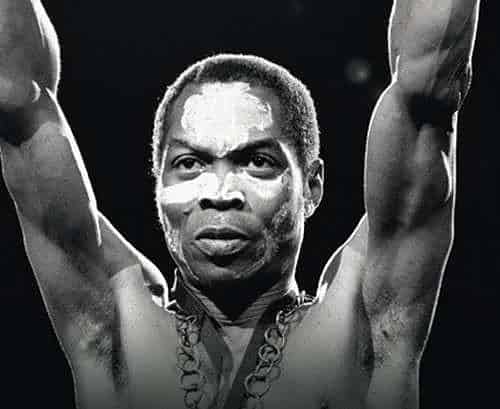 Fela Anikulapo Kuti, on the other hand, was a musician and an activist. He sang in both English and Yoruba, leading the band, Africa 70 on saxophone, keyboards, and other instruments. He also lent Afrobeat a political side by criticizing the human rights records of Nigeria and the United States on record and in his marathon live performances.
Because of his opposition to the Nigerian dictatorship, he was sent to jail by the first Buhari-led administration of 1984 but was released after 20 months. That didn't deter him from continuing to pass on his message via his music. The Afrobeat pioneer continued to perform through the 80s and early 90s, until his death in 1997, at the age of 58.
To date, music lovers all over the world can still clearly hear Fela's voice and teachings in the music of his sons, Femi and Seun Kuti, as well as, his grandson, Made Kuti, who now performs alongside his father at the African Shrine.
Fela has been dead for over 2 decades, yet his music, ways, and practices still inspire Nigerians of all ages. As great a musician as Wizkid is, we don't see him leading protests, or standing up against injustice, prejudice, and the like. It's quite vague to see how Wizkid will attain these heights in his lifetime, let alone after his demise.
So the answer is no, Wizkid has not attained the Highest of greatness as Fela Kuti
The post Has Wizkid Attained The Highest Of Greatness As Fela Kuti? appeared first on tooXclusive.
source
https://tooxclusive.com/content/has-wizkid-attained-the-highest-of-greatness-as-fela-kuti/