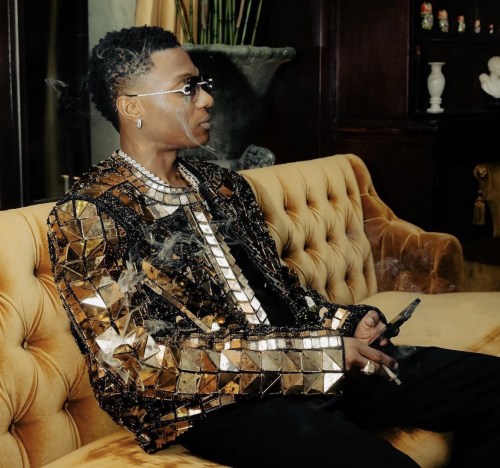 This is day 3 and Wizkid's name is still on everyone's lips…
The music star did not just stir trouble in the Rap industry, but he also annoyed some music lovers with his comment.
Twitter Influencer, Daniel Regha called out Wizkid for being an ingrate. According to him, Rappers helped Wizkid gain international recognition. He recounted how Drake made Wizkid global after he featured him on 'One Dance' and how Beyonce helped Big Wiz win a Grammy.
Regha reminded Netizens that Beyonce is Jay Z's wife and Jay Z is a rapper. He went ahead to drag Wizkid for insulting rappers when he built his career off rap features and Connections.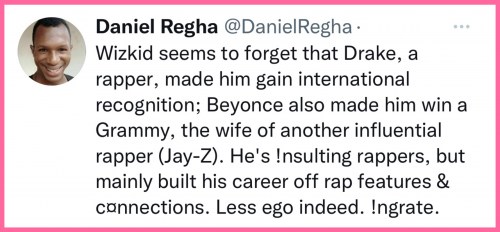 Samklef, Daddy Freeze, KAS, and SoSo also had a lot to say about Wizkid's attitude and career. According to Samklef, Wizkid is not a fantastic singer and it is ironic for him to say Rap is dead when he can not sing.
View this post on Instagram
The post "Wizkid Has Forgotten Rappers Made Him Gain International Recognition, He's Not Even A Good Singer.." first appeared on tooXclusive.
source
https://tooxclusive.com/news/wizkid-has-forgotten-rappers-made-him-gain-international-recognition-hes-not-even-a-good-singer/