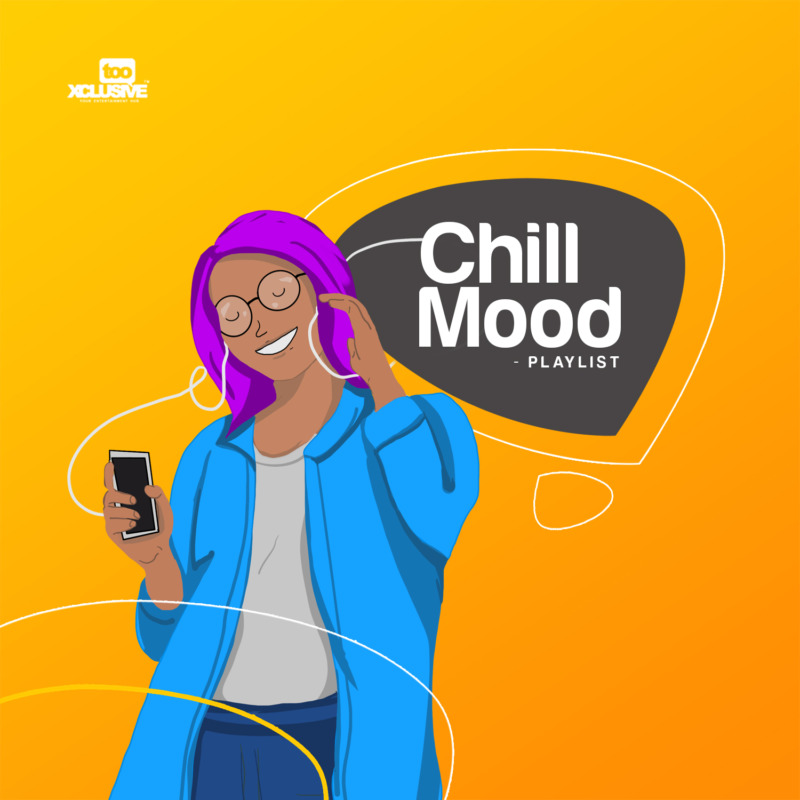 Do you ever feel the need to chill out with music after a long stressful, drama-filled week? We know you do and we also know picking out tracks that are perfect for chilling is another task that's quite daunting. Keep calm because we've got you covered. In this article, we've compiled a list of 12 Friday Chill Songs that can help you chill out. This playlist contains Hip Hop/Rap, alternative, and R&B tracks from your favourite foreign A-Listers.
Drake – "Toosie Side"
After his close friend and prominent basketballer, Kevin Durant had tested positive for the coronavirus, Drake confined himself to his Toronto home and self-isolated. But that didn't actually deter the Grammy award-winning rapper from doing what he loves the most- making music.
Drake inspired by the lockdown hit the studio and created one of the most iconic songs of the year, Toosie Side.
"Toosie Slide" is off his 2020 commercial mixtape "Dark Lane Demo Tapes". The song debuted atop the US Billboard Hot 100 making the Canadian rapper the first male solo artist in US chart history to debut three songs at number one. It also became his seventh Hot 100 number one. The song comes with a dance challenge that sees fans usually a group of people dancing to a snippet of the song.
Listen to Toosie Side and you'll agree it's a great song to chill out with.
Young T & Bugsey – "Don't Rush"
This Friday Chill Songs list wouldn't be complete without this surprise hit. Don't Rush is one of those songs that fans initially slept on before a simple video made it go viral. "Don't Rush" is a song by British rap duo Young T & Bugsey which features British rapper Headie One. The track was released in November 2019 as the second single from the duo's debut mixtape "Plead the 5th" released in 2020. The song was written by Young T & Bugsey and Headie One, and produced by Grades.
The "Don't Rush" challenge went viral during the global lockdown in April this year, with over 79,000 videos created as of 16 April 2020. The #DontRushChallenge involves several people recording themselves in home attires and makeup-free faces to a more glammed up look at the flick of a makeup brush on the camera. Do we know you have heard this track a million times but is it on your playlist?
Megan The Stallion Ft Beyonce – "Savage"
Being on the same track with Beyonce is every artiste's dream. Whether you own the song or not, it doesn't matter as long as the Queen is on the song, you're already a superstar and that's all that matters ( just ask Wizkid). The original song is off Megan's EP "Suga" which topped charts despite being a semi newbie to the rap game and now the remix is on her latest EP "Fever". Megan probably felt the track needed a girl-power feel and Beyonce was the perfect match.
Although the collaboration was brought about to create funds during the lockdown period, we can't help but feel that we should have requested for the collab earlier. Beyoncé came through with more fun and flouncy remix. "I'm a savage, yeah (Okay), Classy, bougie, ratchet, yeah (Okay), Sassy, moody, nasty, yeah (Hey, hey, nasty), Acting stupid, what's happening? (Woah, woah) , Bitch, what's happening? (Woah, woah)". The song's catchy lyrics make you forget that you're having a bad day.
"Yummy" is a song by Canadian singer Justin Bieber that was released on the 3rd of January, 2020. The song was released as the lead single from his fifth studio album, "Changes". One of the amazing things about this track is its Bieber's first single as a solo artist to be released in almost four years, following his March 2016 single, "Company", a song from his 2015 album "Purpose".
However, "Yummy" received mixed to negative reviews as music critics stated that it lacks lyrics and sounds like a nursery rhyme. That didn't stop it from becoming a smash hit as it snagged the 2nd spot on the billboard 100. There's nothing that can stop a man in love, especially when he's trying to profess love for his lover. This song considered an ode to his wife and model, Hailey Bieber is another perfect chilling song.
Doja Cat Ft Nicki Minaj – " Say So"
"Say So" is an original song by American singer and rapper Doja Cat which was released as the fourth single from her 2019 studio album "Hot Pink". The song snagged the 6th position on the Billboard 100 and shot up after the remix with Nicki Minaj was released. You must have been heartbroken (whether you're a fan or not) when Nicki Minaj revealed that she was taking a break from the music scene. Apparently Nicki was messing with us because she came back with a force that's never seen before.
"Say So" reached number one on the US Billboard Hot 100. The song became the first collaboration between two female rappers to top the Hot 100. It also broke the Nicki Minaj's record for having the longest wait to reach number one on the Hot 100, as the remix became her 109th entry on the chart. You like a mixture of steamy, groovy, pop, pop-rap, and disco all in one song? This track is for you.
Roddy Ricch – "The Box"
If you've been religiously following charts or turned on the radio at all this year, the track you get to see or hear is blindingly clear: Roddy Ricch's "The Box" is 2020's first dominant hit globally. Released at the end of 2019 on Roddy's debut album, "Please Excuse Me For Being Antisocial", the track took everyone (likely including Roddy himself) by surprise.
One of the most loved features of the track which maintained the number one spot for weeks on Billboard is Ricch's "iconic" "eee err" ad-lib. Once this comes on, you have no other choice than to groove to it. We can't deny the chilling vibe this track gives……. eee err, eee err Pullin' out the coupe at the lot, Told 'em "Fuck 12, fuck SWAT", Bustin' all the bales out the box, I just hit a lick with the box
The Weeknd – "Heartless"
"Heartless" is a song by Canadian singer The Weeknd from his 2020 fourth album "After Hours". The song came in late 2019 as the album's lead single which was later released in 2020, March 20 by XO and Republic Records. The song reached number one in its second week on the US Billboard Hot 100, making The Weeknd's fourth US number-one single. Its lyrics reference the ex-girlfriends of the singer Bella Hadid and Selena Gomez. It's basically a song that tells of the story of a heartbroken man trying to find love.
There's the notion that The Weeknd makes songs for sad people who like to get lost in an imaginary world while taking pot. But that is not the case as his style of music is unique so not everyone can relate to it. Don't worry you're not about to get sad or depressed while chilling with this.
Travis Scott – "Highest In The Room"
This Friday Chill Songs, "Highest in the Room" by American rapper Travis Scott was released as a single on the 4th of October, 2019. It became the rapper's second number-one single on the chart his 2018′ smash hit Sicko Mode. Chilling with this playlist is truly going to make you feel like the highest in the room.
Justin Bieber – "Intentions"
This Friday Chill Songs "Intentions" by Justin Bieber features American rapper Quavo from the hip-hop trio Migos. It was released with a music video on February 7, 2020, as the third single from Bieber's fifth studio album "Changes". Unlike his "Yummy", this track received generally positive reviews from critics, as majority complimented the catchiness of the song while others praised the positive messages depicted in the music video.
Due to this song which showed the poor condition of some women shelters in America, there was an increase in donations to the women's shelter as its video helped to raise over $10,000 for the charity within 3 days of its release. It has a good chilling vibe because of its positive message.
Khalid – "Know Your Worth" Ft Disclosure
"Know Your Worth" by American singer Khalid and English duo Disclosure was released as a single on the 4th of February following his 2019 hit song "Talk", the song marks the second collaboration between the singer and the English music group. It's basically a self-empowerment jam that reminds you to know your worth.
Another interesting thing you would want to know is that the song has a remix that features two of Nigeria's very finest singers, Davido and alte princess, Tems. Try listening to both songs and thank us later.
Da Baby – "Bop"
Another Friday Chill Songs, "Bop" by DaBaby, was released on the 19th of November, 2019, as the second single from DaBaby's sophomore album "Kirk".The song took the number 11 on the US Billboard Hot 100. The track became one of the most enjoyed songs in the rap community because of its catchy lyrics and flow. Da Baby's "Bop" is a Bop that should be on your playlist strictly for chilling.
Maroon 5 – "Memories"
We're ending this playlist with something to take you on a trip down memory lane. "Memories" is a song by the award-winning American pop-rock band. It was released on the 20th of September, 2019 as the lead single from their upcoming seventh studio album."Memories" is a sparse, reflective track in which Adam Levine, the lead singer of the band takes one back on the good times with a loved one while enjoying some drinks with friends.
Although it was had revealed that the track is for those that have lost a loved one but with time, it gives off another kind of mood. You get to remember memories with friends and loved ones that live far or nearby.
Do you like this playlist? Do give it a thumbs up and share your thoughts in the comment section below
The post 12 Friday Chill Songs You Can Vibe To f. Drake 'Toosie Side',Da Baby 'Bop' appeared first on tooXclusive.
source
https://tooxclusive.com/12-friday-chill-songs-you-can-vibe-to-f-drake-toosie-sideda-baby-bop/