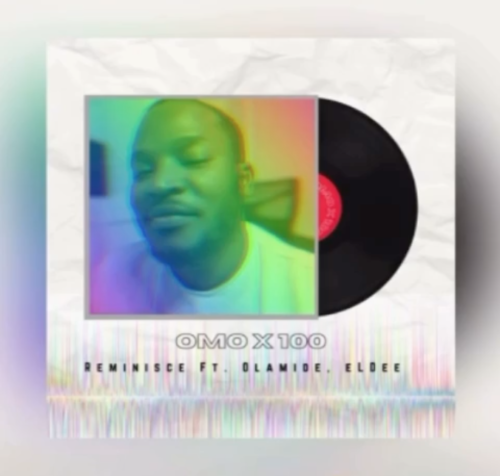 After Been Away For Over A Decade Eldee Picks Up The Mic, Drops Dope Bars On The Trending "Omo x 100" hip hop instrumental with Olamide's vocals.
"Omo x 100" Cover, The Legendary Nigerian rapper reappears and wow us with his rapping skills, Eldee is an OG before IG, truly an Icon in the Hip-hop world.
Eldee who has been absent from the Nigerian music scene for over a decade, made a brief appearance with dope bars on rapper Reminisce's latest single, 'Omo x 100' which featured fellow rapper Olamide. As expected, the Legend/Pioneer "eLDee the Don" demonstrated his mastery of the game by rendering wicked bars in tune with the beat and thanked Alaga – Reminisce for the honor.
Listen to "Omo x 100" Narrated by Eldee
View this post on Instagram
LYRICS
I go by the name of eLDee the don,
Legend has it that i've been away for over a decade
Alaga, thanks for the honor
I'm eLDee eee
O ti pe ti mo ti picked up the mic to spit a verse
O ti pe ti mo ti… Feel like I'm moving in Reverse
But nah, don't get excited and please don't call it a comeback
It's just that i have a couple of things i needed to unpack
Fun fact, I'm living my best life, like it's golden
Remember pulling the plug, I saw a window that was closing
In the game of life, You've gat to roll the play
And I accept that mine was to light the fire for today's Wins
I'm an OG before IG, The Do re mi
Yeaah, that was me before the So la ti
I feel like a proud daddy to lomo to ti graduate
Am motivate, Awon toluwa ma coronate
Everyday on Twitter, dey asking when you gonna return
But me, I'm okay with the Legend status i have earned, Japaa!
and am i keeping on getting what is mine here
Cos every rapper, every singer lo ni time ti e…
The post Eldee x Reminisce x Olamide – "Omo x 100" | Mp3 (Song) appeared first on tooXclusive.
source
https://tooxclusive.com/eldee-x-reminisce-x-olamide-omo-x-100-mp3-song/