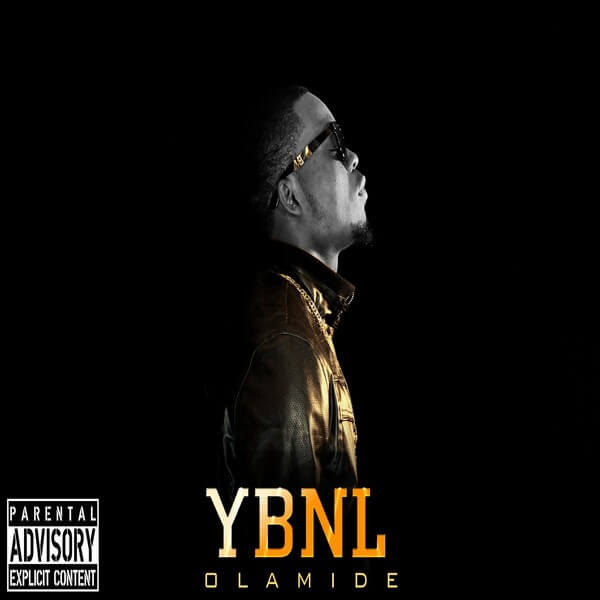 ALBUM REVIEW: OLAMIDE – YBNL "YAHOO BOY NO LAPTOP"
CREDITS
Artiste – Olamide
Album – YBNL
Features – Kay Switch, Tiwa Savage, Dammy Krane, Davido, Kidakudz, Reminisce, Base 1, Buckwyla & Minus 2
Producers – Pheelz, Samklef, I.D Cbasa, 2Kriss, Tyrone & Samklef
Label – YBNL Crew (2012)
Music followers will agree with me when I say Nigerian artistes, management and record labels need to learn that over 17 tracks is too lengthy for the standard edition of a 1-disc album regardless of this fact the loved Olamide has joined the bandwagon and released a dreadful 20 track debut on us. The emotive LP boasts production credits from I.D Cabasa, Tryone, 2Kriss and Pheelz and guests artistes ranging from the Mavin Songbird 'Tiwa Savage' to D'Banj's grateful brother 'Kay Switch' not forgetting suggestive song titles like 'Fucking With The Devil' and 'Ilefo Illuminati' still the question of 'Which songs on YBNL are worth the most replays?' still arises… Check out the track to track analysis of the indigenous rapper's first time:
1. Money: A stellar laid-back opening to the album. The rapper is not shy of hood 'Bariga' which he proclaims in his bus conductor impersonation which make the first seconds of YBNL. The track can be coined as being a potential Hustler's Anthem. Although it might sound a bit crass, it sets the pace.
2. Fucking With The Devil: Kudos to Pheelz for the moody instrumentation and Olamide for pouring his soul on this track. Olamide shows insane delivery, wordplay, deep lyrics and his use of mood will stirs emotions deep down. Fuck with devil and do not use condoms if it will make your reproductive system feel as good as your auditory system feels which giving this track a spin. Replay!
3. Lights in the Air feat. Buckwyla: With a guest appearance from ragga artiste Buckwyla; is an avoidable filler nonetheless if you can get past the hurdle and digest the message you might accommodate the ragga influenced song.
4. Jaie: Olamide tries is singing on an up-tempo fuji- dance number. Sure to make you move the once next rated stars utters lyrics you might be familiar with if you love Davido's O.B.O. Jaie is a song about rising from ashes and now bragging about riches. Back When he was broke but now Swagu is dripping.
5. Voice of the Street: Arguably YBNL's highest point is 'Voice of the Street'. Carry your Yoruba dictionary and maybe your jotter and prepared to be blessed by Olamide's gospel. The instrumentation is simply amazing incorporating a classical backing choir, armed with this Olamide gives his best as he blows off in your eardrums showing versatility which might take you to church for a bit.
6. Panumo feat. Davido: HKN Gang fore-runner makes an appearance on Panumo. The indigenous feel good tracks sees Davido shines alongside Olamide. Arguably Davido's best collaboration since Sinzu's Carolina making it is a solid follow-up to 'Voice of the Street'.
7. Street Love feat. Minus 2: A certain Minus 2 reminiscent of Banky W is featured on the piano driven mid-tempo love ballad. The soothing vocals of the guest are enriched with an accompanying auto-tuned voice to achieve a commendable stadium sound; which makes it an anthem for the love birds and the hustlers in love with the streets.
8. Picture: The 8th track is a solid number which shows Olamide is his usual scenario. Good delivery, deep lines etc. but the cut could have being shelved off the LP.
9. Owotabua: Another up-tempo Yoruba dance driven track.
10. Fuji House feat. Dammy Krane: It seems the dance pop/house music fever knows no bounds as Olamide with the aid of Dammy Krane experiments on a David Guetta –esque production crafted by Pheelz. Although it is christened 'jam of life and destiny' by Krane the cut might not be a smash hit but it is a commendable effort and solid track destined to make head bump and body move in non-street dance-floors.
11. Ilefo Iluminati: The deeply artistic and the somewhat soulful dark side of Olamide surfaces again on this number as they did in Track 2 and 5. Young Erikina take listeners on a moving journey made possible by production credited to 2Kriss as he spits metaphors in his local dialect. Illefo Iluminati is another high point in YBNL.
12. Remember feat. Kay Switch: It is stale that Kay Switch brings his A-game every time, records scaling back to the Mo' Hits era stand as testimonies which welcomes one more titled 'Remember Me'. The dance-floor influenced number is already a fan favourite due to the chemistry between Olamide and D'Banj's younger sibling; laced with soul ad-libs from the guest 'Remember' is song reminding us that everyone gets under-rated and when you eventually get to the front you just have to reflect back to those days. Tell the DJ to put on instant replay!
13. Nyarinya: He might have struggled greatly with rapping totally in English majorly because the song is Hausa themed and his use of the language is hugely limited. The chorus is everything you will want to hear on this song.Advice: Olamide would have recruited rappers like M.I or Ice Prince or singers like Jeremiah Gyang or Praiz because they have footing in the North to help him remedy the sore.
14. Ewo Idi: Versatility is Erinka's strength as he produces stellar groovy Hip Hop cut. Something for the ladies and guys to bump to in the club with a little swerve, jerking or dougie.
15. Stupid Love: Producer Samklef employs his drums and Olamide give us another dance track for the Azonto and Ethighi dance lovers. Said to be a freestyle, the jonzing track is a huge worth to any DJ's playlist.
16. Jesu O Kola: If you ever doubted the fact that Jesus does not have tribal marks; Olamide has this number moving to re-affirm you. The rapper narrates a chapter from his interesting tale in the music business which is the soulful song with background vocals from singer Aduke. There is no way you will not love the hook as he soulfully sings; 'Jesu O Kola', while drops bars reminiscent of Da Grin. This is the kind of music that makes you want to raise your hands to the heavens and scream.
17. Emotional Blackmail feat. Kidakudz: Kidakudz gets a cameo on the open diss track 'Emotional Blackmail'. Aggressive yet engaging bars from Olamide sadly Kida failed to keep up with his momentum.
18. International Local feat. Tiwa Savage: The overly-long album has songbird 'Tiwa Savage' on International Local; a song about making it locally and internationally. Many say Ms. Savage mavinated the song but we totally disagree; she delivered powerlessly but nothing more than average on the ID Cabassa produced cut.
19. First of All: Another highlight is the smash single and 19th track on YBNL. The track has conquered dance-floor locally and internationally, Azonto, Ethighi, Makossa…. Mr. Pheelz is the producer.
20. Industreet (Cypher) feat. Reminisce & Base 1: Highly respected by the host is Reminisce and at his side is another indigenous rapper Base 1. They take this music industry to the street with this cypher as well as closing the LP. The so called Hip-Hop heads and Yoruba rap lovers are in for a treat and should expect to meet Reminisce in his usual fashion, Base 1 just gliding in mid-air and Olamide soaring.
Reviewed by Ogaga Sakpaide
The post ALBUM REVIEW: OLAMIDE – YBNL "YAHOO BOY NO LAPTOP" appeared first on tooXclusive.
source
https://tooxclusive.com/album-review-olamide-ybnl-yahoo-boy-no-laptop/