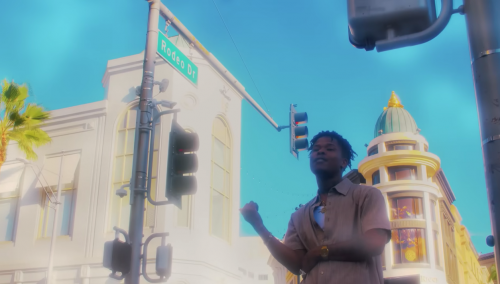 South African rappers- Nasty C and Emtee link up on "Born To Win", See Lyrics of the collaborative track below.
BORN TO WIN LYRICS (written by Nasty C & Emtee).
Nasty's Verse
First we would fail
And then we get back up on
Cause we never was born to quit
You won't prevail from sitting home alone
Boy you need to get off your dick
Time will tell what we end up sitting on
I just hope all my niggas get rich
Money to me that's like nails to the itch
My security pop out with sticks like witch
She want a molly
Think I'mma give it to her
She ain't bever just pop it like this
I'm in her mind she flex on her best friend
She said bitch you ain't got it like this
They tryna find me, I'm on my next plan
I been tryna stay out of the mix
Gotta go back to the church and repent
Don't think I'll Make it to heaven like this
Yeah, I be shinin like Riri said
My Vvses Chris Breezy
I be crying when I see the bread
I've never had it this easy
My tears drop like Weezy
My tear drops like Fiji
The fucking top is where you'll meet me
But y'all niggas can't see me, ah
Ey
I was born to win, ahn
Hey hey
I was born win, ahn
Hey hey
I was born to win
I got racks on my mind and you know that
I got gold in my mouth like I'm kodak
Outta state all the time, I'm a nomad
I take care of all of mine and they know that
But they always gonna know where the door at
Emtee's Verse
Back in this bitch like I never left
Lost my nigga so I'm by myself
This life thing put me through the test
I walk in your hood without a vest
Still worried about thugs, shooters and plugs
They showing me love
When I'm in the club
Always somebody asking for a plug
Had to let go of the ah
I'm focused enough
Cause they looking up
I've had enough
Had to get up, years later they ain't fucking with us
Bitch I was born to win
That's why I'm going in
I'm on these songs
Tryna get on and sit on the throne again
Nobody doing it better
Me and my dawg
Had to get together
I'm made of strong Italian leather
Me falling off
My nigga never
Taking it easy staying out the way
Too many people got something to say
Niggas be twerking man that shit is ah
You want a feature then you gotta pay
You've gotta give the date
Back in the day
It wasn't the same
Even before or after the chain
Niggas was looking for someone to blame
ahn, and it was me
Cause I came from the streets
I was born to win
Bitch I was born to win
I was born to win
The post Nasty C – Born To Win Lyrics (ft. Emtee) appeared first on tooXclusive.
source
https://tooxclusive.com/nasty-c-born-to-win-lyrics-ft-emtee/