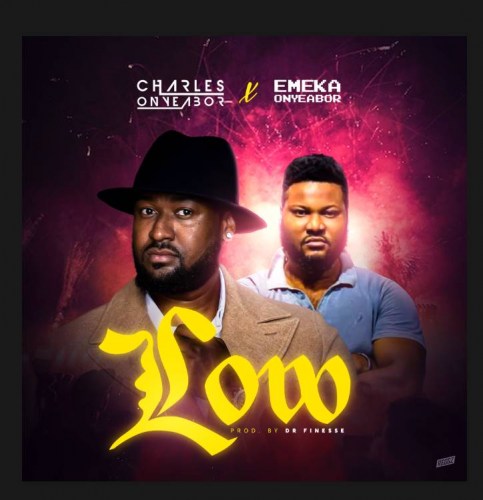 Charles Onyeabor, the acclaimed Afrobeat artist, is ready to set the airwaves on fire once again with his latest release, "Low." This infectious and groovy track features the soulful vocals of Emeka Onyeabor, who happens to be Charles' brother and the third son of the legendary William Onyeabor. The song is masterfully produced by the renowned DR FINESSE.
Charles Onyeabor has an impressive repertoire of chart-topping singles, including "We All Need More Love," "Still Your Baby," "Sawa," "Bye Bye To My Ex Love," "They Can't Pull Us Down," "Ije Nwoke," and many more. With each release, Charles continues to captivate listeners with his unique sound and energetic performances, solidifying his position as a prominent figure in the Afrobeat genre.
"Low" is a funky, feel-good track that will have fans grooving from the first note. The lyrics beautifully intertwine with the infectious melodies, creating an irresistible combination. The song features lines like "She Got me screaming holy father, Tell God to bless the person wey get this Daughter, She's radiating heat in a cold weather, Step in like MJ; she got the crowd screaming, Body like Kim K got every head rolling," showcasing Charles Onyeabor's clever wordplay and ability to craft catchy hooks.
The collaboration with Emeka Onyeabor brings an exciting dynamic to the track. As brothers, their shared musical background and chemistry shine through, creating a seamless blend of their voices and artistic vision. Emeka's soulful vocals perfectly complement Charles' energetic delivery, resulting in a powerful and harmonious duet.
The production of "Low" is in the capable hands of DR FINESSE, a highly respected and talented producer. Known for his ability to create captivating and sonically rich compositions, DR FINESSE's expertise brings out the best in Charles Onyeabor's unique style, elevating the song to new heights.
"Low" is a testament to Charles Onyeabor's continuous growth as an artist and his commitment to pushing the boundaries of Afrobeat music. The collaboration with Emeka Onyeabor, along with the expert production by DR FINESSE, adds an extra layer of depth and musicality to the track, making it a must-listen for music enthusiasts worldwide.
Fans can stream and download "Low" on all major digital platforms.
Stream The Song HERE.
The post Afrobeat Sensation Charles Onyeabor Collaborates with Brother Emeka Onyeabor on the Funky and Groovy Single "Low" appeared first on tooXclusive.
source
https://tooxclusive.com/afrobeat-sensation-charles-onyeabor-collaborates-with-brother-emeka-onyeabor-on-the-funky-and-groovy-single-low/