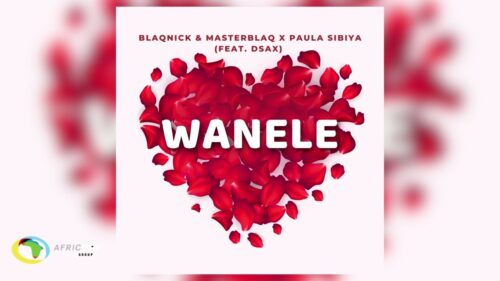 The South African Amapiano Group, MasterBlaq, and Blaqnick recorded the song "Wanele" featuring Paula Sibiya and DSax. They have a brand-new Amapiano tune called "Wanele" that you can listen to below; it'd be a great addition to your music library.
Amazingly, the soul-stirring vocals of Paula Sibiya and the mellow sax tones of DSax combine to make an appealing mix of feelings. The flawless production by Blaqnick and MasterBlaq adds layers of depth and texture and transports the listener on a sonic journey. Notably, "Wanele" is a song that speaks to the soul and makes an impact because of its contagious beat and poignant lyrics.
You can listen to the terrific song, Wanele, by Blaqnick & MasterBlaq & Paula Sibiya ft. DSax here
The post Blaqnick & MasterBlaq & Paula Sibiya – "Wanele" ft. DSax appeared first on tooXclusive.
source
https://tooxclusive.com/blaqnick-masterblaq-paula-sibiya-wanele-ft-dsax/