Nigerian singer, Skales, has detailed how his colleague, Naira Marley, requested that his verse be removed from a song by Tanzanian artist, Harmonize, which featured both of them.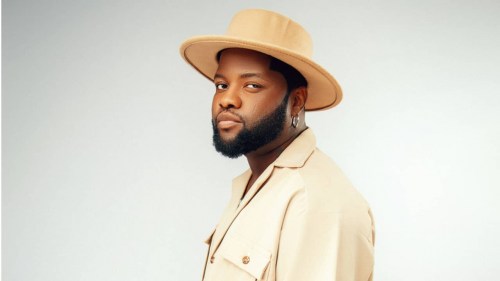 The singer revealed this while participating in the most recent audiovisual podcast edition of Doyin's Corner.
Skales stated that he was surprised when Harmonize contacted to notify him of Naira Marley's position because they had no animosity between them.
He claimed he was the one who drove the Tanzanian singer to Naira Marley's house to record the song.
In his words:
"I want to share a story that I still find crazy, you know. I have never said this before, but this is going to be my first time. So I have this brother from Tanzania, he is one of the biggest artists from East Africa, as a matter of fact, Africa. His name is Harmonize.

"So he was working on his album, he came to Nigeria. I remember I took him to Naira Marley's house. It was all good vibes and everything. The song he did with Naira Marley, he hit me up and said I want you to give me a verse on this song. And I did it. I sent it to him. It was dope. He was like, I like it blablabla. Then weeks later, he called me and said, 'Do you have a beef with Naira Marley?' And I was like, 'Beef? We were all chilling. What is going on?"
The post Naira Marley Demanded I Should Be Removed from A Song We Featured In – Skales appeared first on tooXclusive.
source
https://tooxclusive.com/naira-marley-demanded-i-should-be-removed-from-a-song-we-featured-in-skales/