The matter between music video director, TG Omori and a fan who refused to accept his cash handout still lingers on months after its occurrence.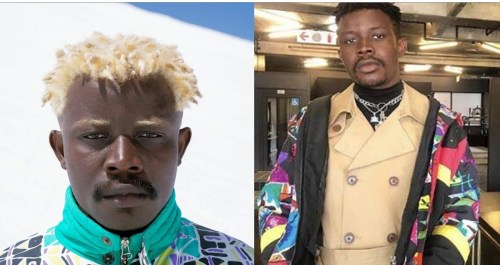 A man claiming to be the person who rejected his N1k, took to Twitter to make a mockery of Omori for giving him and his friends that amount to share despite charging millions for video shoot.
The guy known on Twitter as 1k Omori @Billar_ray said he was still angry as a result of the videographer's action months ago, saying that the money was not enough to buy a variant of cannabis known as Loud.
He wrote; "TG omori dey drop money wey no fit buy me loud. The matter still dey vex me ? TG omori go dey brag say he dey charge artiste 50million for music video
But e reach to drop money , e comot 1k for 3 boys to share. If na 3 girls hail am, he for drop 1k ?? All of una wey dey support am dey craze. 1dollar and 2cents , for 3 men to share . Ogun go kill all of una."
In reaction, Boy director as he is fondly called heaped a heavy curse on the young man's father and probed to know whether he was holding the guy's money.
"Ogun go kill your papa! You give me money hold for you," he tweeted.
Tooxclusive reported earlier that the celebrity visual creator recollected the circumstances that led to the man turning down his monetary gift months ago.
A video which went viral captured the moment Omori was approached by a group of young men as he was about stepping into his car and he thought of encouraging them with some cash.
As he hopped into his ride, he brought out N1k note and handed it to the most vocal among them, but the guy rejected it. He protested by telling TG Omori 'Na 1k be this oh boss', in reaction, the popular filmmaker retracted his cash, gave the guy an irritated look and shut his door.
Speaking on that incident when the matter was brought up again online, the director revealed that it was the guy who asked him for money.
According to him, he usually gives money to the security that works at at the neighbourhood his father lives whenever he visits and on that fateful day as he was about to leave a group of young boys approached him.
TG Omori said he had already given what he had to the security guards but he asked his driver if there was any money available and he brought out N1k. He handed the cash to the guys, but they rejected it, so he decided to keep the money and leave.
The post "Ogun go kill you" – TG Omori Fumes as Fan Who Rejected His N1,000 Blasts Him Online appeared first on tooXclusive.
source
https://tooxclusive.com/ogun-go-kill-you-tg-omori-fumes-as-fan-who-rejected-his-n1000-blasts-him-online/