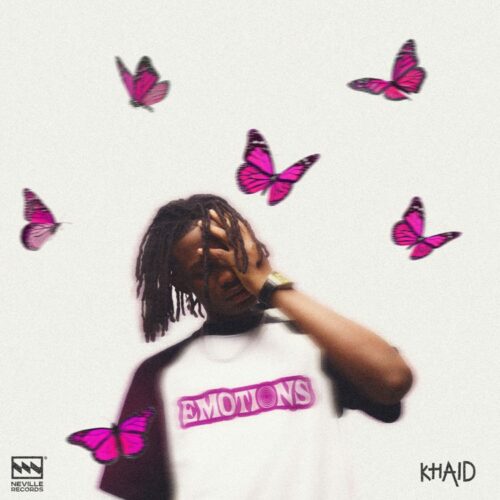 "I want every song to relate to some part of someone's life," says Khaid as he drops a new EP title EMOTIONS. The 6 tracked body of work is a solo mini project which include his hit singles; 'Jolie' & 'Anabella'.
True to its namesake, Emotions is a refreshing blend of musical expression, Khaid released it as his sophomore EP. Despite debuting at just 17 years old with 2022's DIVERSITY, the rising Nigerian star signed to Neville Records proves his ability to embrace the heritage of his Lagos-born sound while leveraging the universal influences that continue to help grow African music globally.
EMOTIONS is a statement piece that encourages listeners to embrace the free-spirited range of vibes that Khaid believes define his music. From playful sing-alongs to introspective love songs, with Khaid's effortless blend of spirituality and passion, the EP displays his versatility in channelling feelings through music.
Whether it's the choral sounds or high-energy drum patterns, Emotions highlights his maturity and potential to channel the narrative of a new generation of musicians. Listen to the full EP below.
"JARA"
2. "Hold Me"
3. "No Time"
4. "Jolie"
5. "People" (Evil)
6. "Anabella"
The post Afro New Cat, Khaid Drops Off "Emotion" EP appeared first on tooXclusive.
source
https://tooxclusive.com/afro-new-cat-khaid-drops-off-emotion-ep/